Welcome to Racing Beat
Welcome to Racing Beat
Thanks for visiting Racing Beat, the heart of Mazda performance for over 45 years! Over the past few years we've expanded our product line to include new products for the Mazda3, Mazda6, CX-5, and with CX-3 products on the way. Our popular Rotary Tech Tips section is an exhaustive resource guide offering valuable and time-saving advice compiled from years modifying rotary engines. We're here to answer your questions, send us an email message or give us a call.
The Racing Beat Crew
3-TIME BONNEVILLE LAND SPEED RECORD HOLDER
Racing Through The Years
Our history began with the introduction of the rotary engine to the US, and we've never slowed down since.
From special projects, race applications and production vehicles, our partnership with Mazda extends over 40 years.
Are you aware that all your favorite Racing Beat parts are developed and tested in-house?
News From The Inside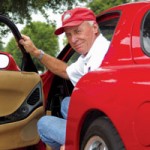 It's with great sadness that Racing Beat announces the passing of co-founder Jim Mederer. After a lengthy battle with cancer, Jim passed away peacefully at home with his business co-partner ...
Posted by Jim L January 03, 2017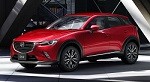 We've been busy working on a sport exhaust system for the Mazda CX-3 application, we expect to have systems ready by early next year! All stainless steel construction, great looks, awesome sound...
Posted by Jim L November 22, 2016

KONI introduces their legendary yellow adjustable Sport shocks of the 2013-16 Mazda 6 application. Dramatically upgrade the handling performance of your Mazda 6 with these rebound adjustable shocks. ...
Posted by Jim L November 23, 2016
We've gone old-school and brought back our beloved Rotary Parts Catalog and Technical Manual! Filled with pages of technical advice and tuning tips, download your digital copy today!
Posted by Jim L August 12, 2016
Latest Videos
Mazda2 Wall of Death

See the amazing Mazda2 take on the Wall of Death

Exhaust System Upgrade.

Here's an interesting video on the installation of a Racing Beat Street Port Exhaust System on a Mazda RX-5.
» See All Mazda Performance Videos