Welcome to Racing Beat
Welcome to Racing Beat
Thanks for visiting Racing Beat, the heart of Mazda performance for over 45 years! Over the past few years we've expanded our product line to include new products for the Mazda3, Mazda6, CX-5, and with CX-3 products on the way. Our popular Rotary Tech Tips section is an exhaustive resource guide offering valuable and time-saving advice compiled from years modifying rotary engines. We're here to answer your questions, send us an email message or give us a call.
The Racing Beat Crew
3-TIME BONNEVILLE LAND SPEED RECORD HOLDER
Racing Through The Years
Our history began with the introduction of the rotary engine to the US, and we've never slowed down since.
From special projects, race applications and production vehicles, our partnership with Mazda extends over 40 years.
Are you aware that all your favorite Racing Beat parts are developed and tested in-house?
News From The Inside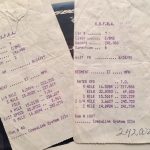 One of the best things about poking around the Racing Beat archives is the discovery of something that hasn't been seen in decades – especially when something of rotary historical is ...
Posted by Jim L February 19, 2018
New for 2018, we've decided to up grade our FC RX-7 mufflers by only offering our larger 2.375″ OD Power Pulse Mufflers for use on either stock replacement or street-legal RB cat-back ...
Posted by Jim L February 15, 2018
The new 2018 Mazda 3 models are in the showrooms and we've confirmed fitment of the Racing Beat Exhaust systems on these new models. We have exhaust systems available for both the sedan and 5-...
Posted by Jim L February 15, 2018
We're in the home stretch with the fabrications of our new 2-piece resonated Race Pipe for the 2016-2018 MX-5 ND. Crafted in-house by Racing Beat using 2.375″ OD 304 SS tubing, these race ...
Posted by Jim L February 15, 2018
Latest Videos
Exhaust System Upgrade.

Here's an interesting video on the installation of a Racing Beat Street Port Exhaust System on a Mazda RX-5.

2014-15 Mazda 3 2.0/2.5 Sedan Racing Beat Exhaust

Here's customer-shot video clip of the Mazda 3 Sedan Racing Beat Exhaust system.
» See All Mazda Performance Videos