Mazda 2 Performance and Sport Parts
Who says an economy-minded car can't be both practical and fun? We answer this question with the introduction of our performance and sport product line for the Mazda 2. Designed to enhance the fun-to-drive factor of Mazda's entry level subcompact car, these Racing Beat performance products have been engineered to appeal to both the practical and sport-minded Mazda 2 owner. World-renown in Mazda racing circles, over the last four decades, for offering an outstanding combination of quality and performance, Racing Beat products are designed and manufactured by one of the industry's most respected names in Mazda performance.
NEWS FROM THE INSIDE
Happy Holidays!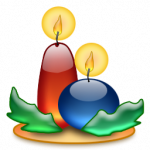 Racing Beat will be closed on 12/24 & 12/25 for the Christmas holidays. The web store will be open 24/7, we'll begin processing weekend orders when we return. Please note, we'll be operating on a limited shipping schedule from 12/26-12/28 as we undertake our year end inventory count.
Posted by Jim L December 19, 2018
Holiday Fan Pack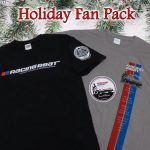 Just in time for the holidays we're offering a combo pack of two Racing Beat shirts and decal. Our brand new commemorative shirt and decal pair pay tribute to Racing Beat's Jim Mederer and his long history of Mazda racing success! Available in either black or gray.
Posted by Jim L November 21, 2018
TOP SELLERS & FAVORITES
| | | |
| --- | --- | --- |
| The K&N Air Filter Element (K&N 33-2924), for the ... | Racing Beat Front Sway Bar for the Mazda 2 - Racing Beat-... | Racing Beat Mazda 2 Rear Sway Bar - Racing Beat offers this ... |