Early Rotary & 1979-85 Mazda RX-7
The Heart Of Rotary Performance
Welcome to Racing Beat, the heart of rotary performance since 1971! Although Mazda has introduced many new vehicles over the years, our passion has been rooted with the rotary-enigined vehicles since their introduction. Now, many years later, these vehicles have become modern classics and are finding their way into the hands of owners that are looking to restore and/or improve the performance of these unique vehicles. Racing Beat offers one of the world's largest product offerings of performance parts dedicated specifically for rotary-powered vehicles. We invite you to review our online parts selection and contact us with your technical questions.
NEWS FROM THE INSIDE
New 2020 shirts are here!
For 2020 we've added a new Racing Beat shirt design to the line-up. Super soft shirts and a new vintage-aged logo design provide a contemporary look and awesome comfort! Our best fitting shirt ever. All sizes available.
Posted by Jim L January 07, 2020
1979-85 RX-7 Mufflers – They're back!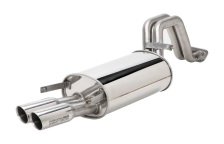 Our Power Pulse mufflers for all 1979-85 RX-7's are now back in stock! The dual inlet Street Port muffler shown is a direct fit for all 81-82 RX-7's and is also used in all Street Port Complete Dual Exhaust systems that we offer. Check them out in the Exhaust section of the parts catalog.
Posted by Jim L November 27, 2019
FEATURES
| | |
| --- | --- |
| | Considering a new intake system for your RX-7? Review our performance comparison guide to get you started. |
| | We spent some time at the track with Jeff, here's our interview. |
TOP SELLERS & FAVORITES
| | | |
| --- | --- | --- |
| Dramatically improve the handling of your RX-7 with a set of Racing Beat springs and sway bars. | Replacement silicone hose sets designed specifically for the RX-7. | Improve the handling of your 1979-85 RX-7 (all models) with ... |