Mazda RX-7 Performance Parts
Welcome to the rotary RX-7 parts and performance section of our website, we invite you to select your model year range from the above menu and review our RX-7 parts selection. Racing Beat offers one of the most extensive selections of RX-7 performance parts and appearance products available from any one manufacturer and our signature products include an extensive offering of rotary exhaust, suspension, RX-7 chassis, and appearance items - all designed and engineered by Racing Beat specifically for Mazda's rotary engine application. Please contact us any questions you may have regarding a specific component for your rotary engine and/or RX-7.
NEWS FROM THE INSIDE
Happy Thanksgiving!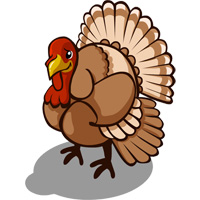 We'll be taking Thursday/Friday off for Thanksgiving, we'll be back on Monday. The website will be open 24/7 for orders. Stay safe!
Posted by Jim L November 25, 2020
Update – Winter 2020
As we continue to adapt to the COVID situation, the entire team at Racing Beat is committed to providing our customers with a continued level of service and attention. The "stay at home" mandates resulted in an unprecedented surge in orders during the entire summer of 2020 and we worked tirelessly to get your orders out the doors! We're now pushing to manufacture and re-stock our shelves with an adequate supply of our most popular parts and will continue to process your orders in a timely manner. If we're temporarily out-of-stock on an item, bear with us, we're pushing as hard as we can! While many of us have greater issues that concern us, the joy and passion of our Mazda vehicle can be an ideal and momentary distraction from daily life. We invite you contact us personally with any questions or comments regarding our products, we're here to assist. Thank you for your continued support.
Posted by Jim L November 25, 2020
FEATURES
| | |
| --- | --- |
| | We spent some time at the track with Jeff, here's our interview. |
| | We address this often asked question, read our opinion on this subject. |
TOP SELLERS & FAVORITES
| | | |
| --- | --- | --- |
| Great gift ideas for the holidays! These high quality prints are ideal for any Mazda enthusiast. | | Racing Beat Logo Hat Sporting the Racing Beat logo, this ... |