Mazda RX-7 Performance Parts
Welcome to the rotary RX-7 parts and performance section of our website, we invite you to select your model year range from the above menu and review our RX-7 parts selection. Racing Beat offers one of the most extensive selections of RX-7 performance parts and appearance products available from any one manufacturer and our signature products include an extensive offering of rotary exhaust, suspension, RX-7 chassis, and appearance items - all designed and engineered by Racing Beat specifically for Mazda's rotary engine application. Please contact us any questions you may have regarding a specific component for your rotary engine and/or RX-7.
NEWS FROM THE INSIDE
New 2020 shirts are here!
For 2020 we've added a new Racing Beat shirt design to the line-up. Super soft shirts and a new vintage-aged logo design provide a contemporary look and awesome comfort! Our best fitting shirt ever. All sizes available.
Posted by Jim L January 07, 2020
1979-85 RX-7 Mufflers – They're back!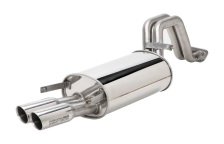 Our Power Pulse mufflers for all 1979-85 RX-7's are now back in stock! The dual inlet Street Port muffler shown is a direct fit for all 81-82 RX-7's and is also used in all Street Port Complete Dual Exhaust systems that we offer. Check them out in the Exhaust section of the parts catalog.
Posted by Jim L November 27, 2019
FEATURES
| | |
| --- | --- |
| | We address this often asked question, read our opinion on this subject. |
| | We spent some time at the track with Jeff, here's our interview. |
TOP SELLERS & FAVORITES
| | | |
| --- | --- | --- |
| Racing Beat Logo Hat Sporting the Racing Beat logo, this ... | | Great gift ideas for the holidays! These high quality prints are ideal for any Mazda enthusiast. |