Welcome to Racing Beat
Welcome to Racing Beat
Thanks for visiting Racing Beat, the heart of Mazda performance for over 40 years! Over the past few years we've expanded our product line to include products for the Mazda 3 and Mazda 2 applications, with more new products on the way. Our popular Rotary Tech Tips section is an exhaustive resource guide offering valuable and time-saving advice compiled from years modifying rotary engines. We're here to answer your questions, send us an email message or give us a call.
The Racing Beat Crew
3-TIME BONNEVILLE LAND SPEED RECORD HOLDER
Racing Through The Years
Our history began with the intro- duction of the rotary engine to the US, and we've never slowed down since.
From special projects, race applications and production vehicles, our partnership with Mazda extends over 40 years.
Are you aware that all your favorite Racing Beat parts are developed and tested in-house?
News From The Inside

4/15/13 – Today Tokico announced that their relationship with their US distributor has ceased. All current orders have been cancelled while a new distribution network is being implemented. More ...
Posted by Jim L May 14, 2013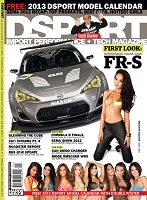 This month DSPORT Magazine reviews the Racing Beat MX-5 for use in both street and track applications. Check out the online article! The DSPORT tech guys found impressive HP gains after the ...
Posted by Jim L November 30, 2012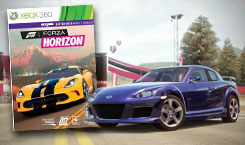 Racing Beat is back again in the just-released Xbox game, Forza Horizon. Unlike a typical racing game, Forza Horizon is an open-world game which allows the game player to explore, race, and drift ...
Posted by Jim L May 14, 2013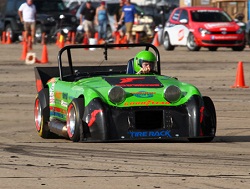 Jeff Kiesel in the KFR/Goodyear Tire/Racing Beat Turbo Sprite Brings Home Multiple National Titles at the 2012 SCCA Solo National Championships. The R1 Pro Championship win this season will make it 6 ...
Posted by Jim L September 18, 2012
Latest Videos
Racing Beat 2007-2009 MazdaSpeed3 Exhaust

Beyond The Checkered Flag - Racing Beat's IMSA RX-7

Vintage footage of Racing Beat's victory at the 1983 24 Hours Of Daytona.
» See All Mazda Performance Videos